Big Bite Catering, Serving the finest food throughout Scotland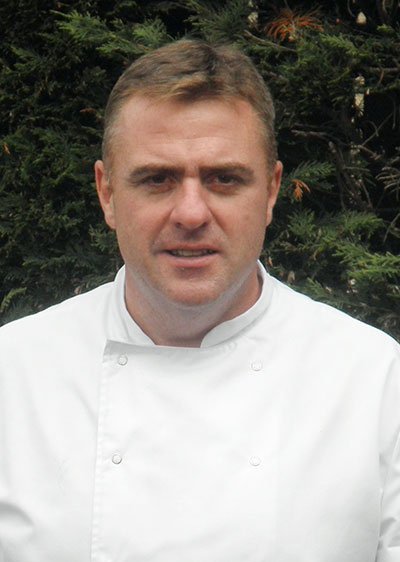 Based in central Scotland since being established in 2001, Big Bite Catering provide catering all over Scotland for a wide range of corporate and private clients. We are proud to say that most of our catering clients come through customer recommendation.
Director Alan Boslem, former Sous Chef of the world renowned Gleneagles Hotel, is very much involved in all aspects of the business on a daily basis and very much part of the cookery process. Alan also works as a part-time lecturer at New College Lanarkshire (formerly Motherwell College), where he has been training the chefs of the future for over 17 years.
We are backed up by a professional team made up of experienced staff and raw talented youth. We pride ourselves on the fact we have trained six apprentices, all of whom have stayed on with the business following their three year apprenticeship, attending college one day per week.
In each of the previous 3 years Alan has used his connections with Raymond Blanc, at the prestigious two Michelin starred Le Manoir aux Quat'Saisons for himself and one apprentice. Where they undertake a three week stagier at Le Manoir, working alongside Raymond and his Executive Head Chef Gary Jones and their fabulous brigade ensuring Big Bite Catering stay up-to-date with the latest food trends and techniques,
Big Bite Catering supply a wide range of services throughout Scotland including-
Providing external support – supplying bespoke pastry products to the Gleneagles hotel pastry team on a daily basis.
Crear kitchen – we are delighted to be providing this wonderful west coast wedding venue with a full range of seasonal menus.
Business & corporate lunches and meetings – we have the privilege of supplying some of the biggest Blue Chip companies throughout Scotland such as Scottish Enterprise, with light lunches to boardroom meetings with hot and cold buffets.
Private dining – We are happy to provide quotes for all private dining from finger buffets and barbeques to fine dining meals including our popular signature menu based on Scottish classics with a modern twist.
Our aim is to exceed expectations!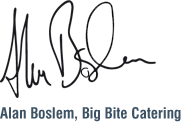 We are happy to provide advice on any allergens that may be present within our recipes. If you are at all concerned regarding these issues please bring this to our attention before your event. We also offer a full range of gluten free products.