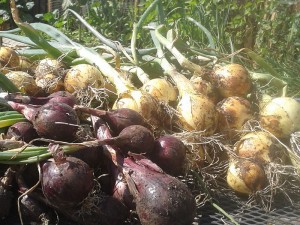 At big bite catering we are committed to providing seasonal & sustainable produce where possible. By doing this we can ensure the quality of the produce that finds its way onto your plate is of the highest & freshest quality.
We are also committed to working with as many local suppliers as possible to support local business growth and ensuring freshness. It is also good to work with as many small producers as we can where we find new products and ideas.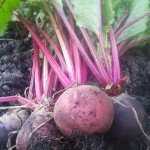 From the garden- we are very proud of our garden and the fresh produce we continually produce from it on a yearly basis such as-
We manage to supply 100% of the fresh herbs we use all year including all the classic hard herbs and a good selection of soft herbs through the summer which continue in the greenhouse throughout the winter.
In our spring and summer months we have enjoyed fantastic shows in soft fruits such as alpine strawberries, rhubarb and blueberries. Vegetables such as beetroot, onions, carrots, radish, potatoes and a selection of salad leaves coming from our raised beds with celeriac, marrows and sprouts looking good for the autumn.
In the greenhouse through the summer we have done well with tomatoes, cucumber and peppers.
Although we will never be able to produce enough fruit and vegetables for the business I find it a invaluable educational experience for all of our chefs to appreciate nature to plate!